Revised Timetable effective from Monday 3rd September 2018
Route 283 Currow – Currans – Kerry Airport – Farranfore –  Firies – Ballyfinnane – Farmers Bridge – Tralee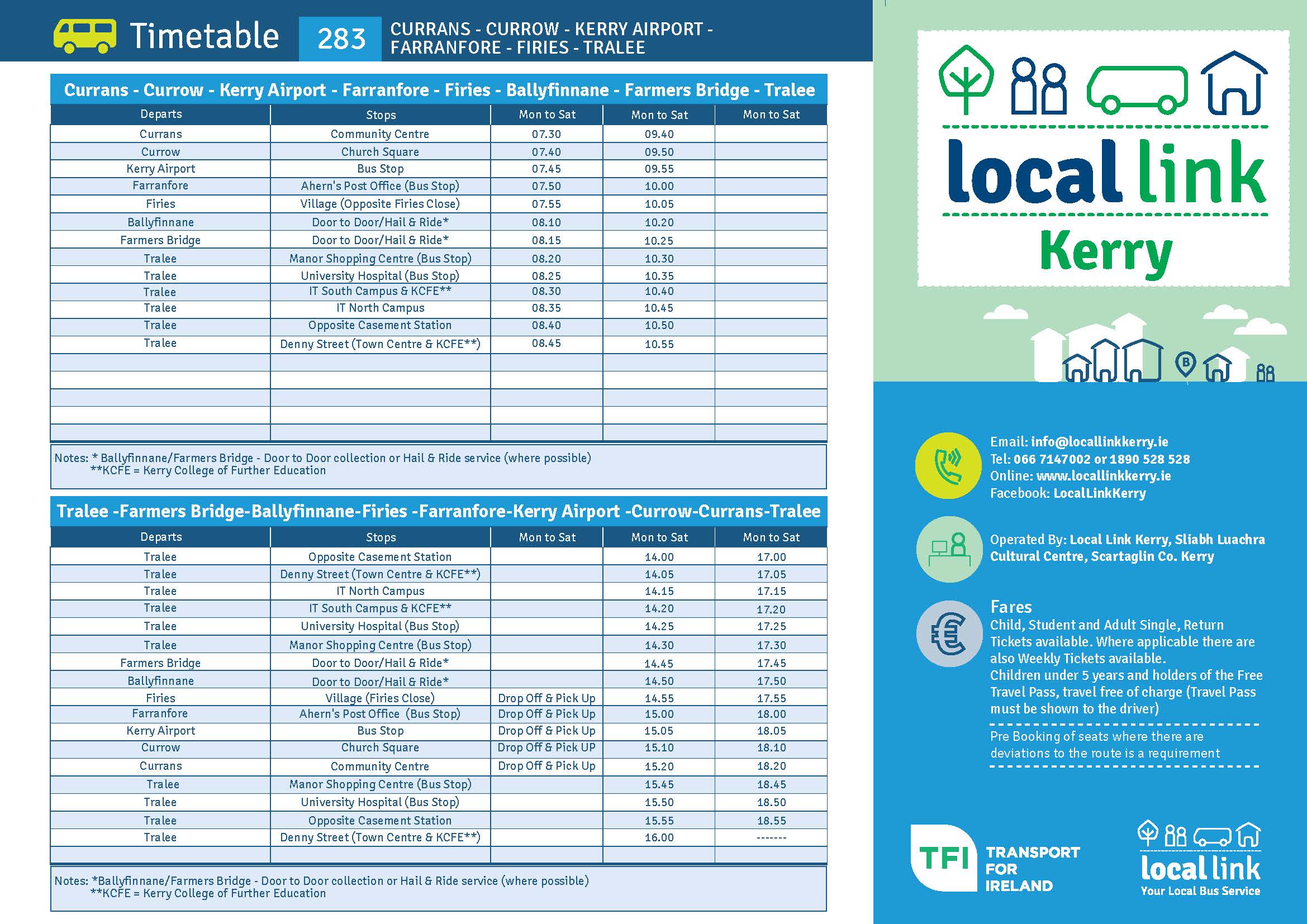 Click on Image for the Timetable to be enlarged;
Ring us to arrange Pick up if collection is not at the Bus Stops as per timetable. Door to Door collection along route (if possible to stop safely) can be arranged.
This Route will offer a 4 inbound and 2 outbound services to/ from Tralee 6 days a week – Monday to Saturday. Note – the 2 outward journey also bring passengers into Tralee. 
This service will provide travel options for people living in the areas to access employment, education, health services or social. Passengers can also make onward journeys from Farranfore or Tralee. Adult, Student and Child Single / Return and Weekly Tickets are available and Free Travel Pass is accepted.
Click on Image for the Fares to be enlarged;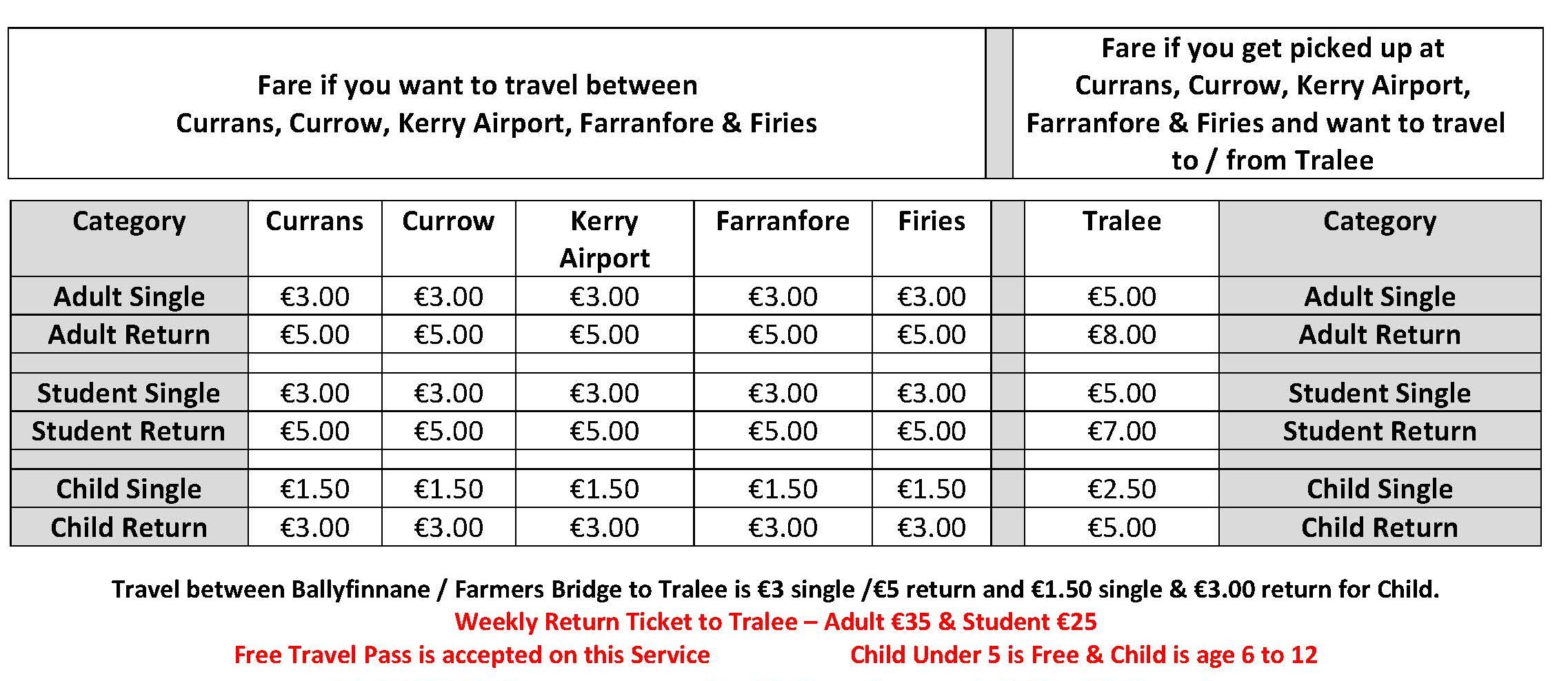 5 Day Tickets are as follows; Adult €35, Student €25 & Child €18 – Free Travel Pass accepted and Under 5 is also free.