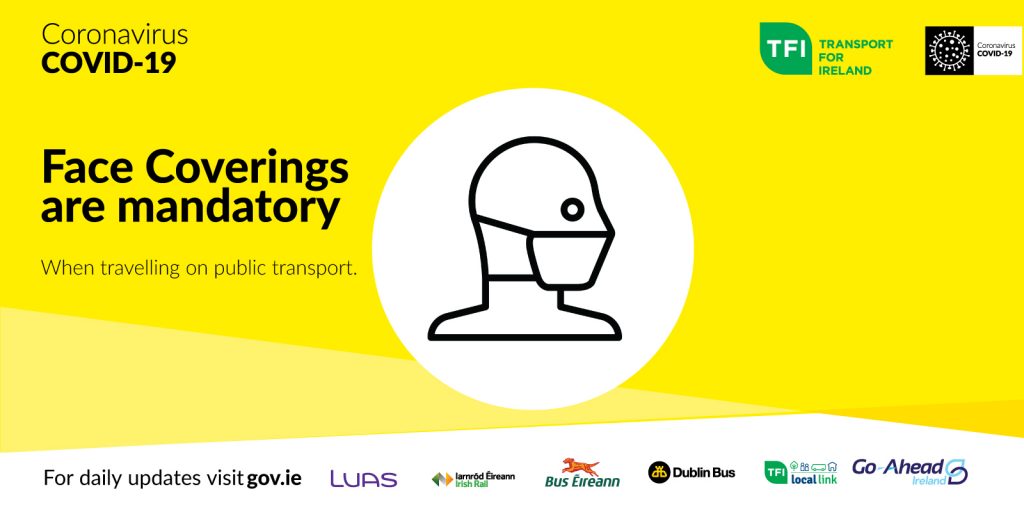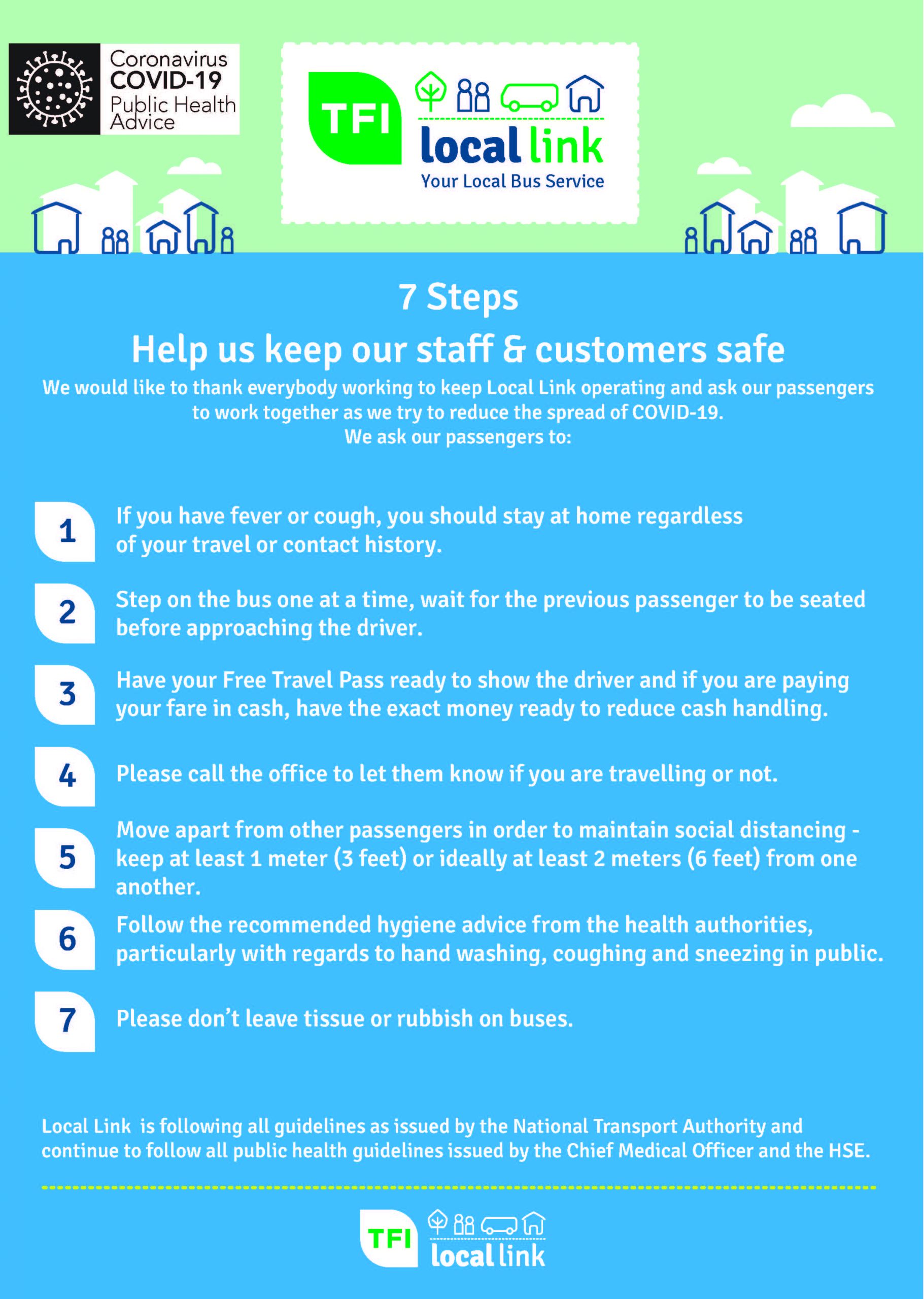 In order to protect our staff and our customers we will be closing our office in Castleisland to the public from today 13th March until further notice.
While we will be in our offices as normal our front door will be closed and visitors will not be able to come into the building. You can contact us through messenger, on 066 7147002 or info@locallinkkerry.ie
Local Link Kerry provides Safe, Secure and Reliable Bus Transport Services in Co Kerry.
Local Link Kerry (LLK) has 17 years' experience and expertise in the coordination and delivery of public & community transport services in County Kerry. Local Link Kerry have responsibility for the co-ordination and delivery of public transport services in rural areas and operate as an agent of the National Transport Authority. There are 15 Local Link offices nationally – www.locallink.ie
Local Link Kerry are proud to provide a high quality professional bus service by working in partnership with Bus Operators, Communities and Organisations to develop and promote transport services which respond to unmet needs.
Many services operate semi flexible routes and can deviate up to 2 miles to pick passengers up at their own doors.
In 2019 Local Link Kerry services recorded 160,500 passenger trips
Local Link Kerry;
Co-ordinate the delivery of Public Transport services in County Kerry which respond to local needs – e.g. Daily or weekly service to access the local village or town
Manage over 170 Bus Services on a weekly basis.
Deliver door to door pick up of passengers where possible (semi flexible routes can deviate where possible)
Operate a Countywide Call Centre for Passenger Bookings
have a database of over 200 vehicles (with 8 seats to 58 seats) and 200 Drivers & Passenger Assistants
Co-ordinate Training for Drivers and Passenger Assistants
Work in partnership with agencies & organisations to support and promote Integrated Transport
procure Transport services under National Guidelines
Have piloted a Volunteer Social Car Initiative in the County for Kerry Social Farming, Baile Mhuire Day Care Centre, Tralee & Ard Curam Day Care Centre, Listowel
Provide Once off Bus Services that support transport to Social Inclusion activities for communities.
Currently there are in excess of 170 regular bus routes operating all over Kerry under the management of Local Link Kerry.
Local Link Kerry operate a variety of different types of services;
Bus Services that operate along fixed routes with designated pick up points and that operate to a fixed timetable
Bus Services that are semi- flexible that provide door to door collection in rural townlands – these services operate on specific days and to a timetable.
Co-ordinated Bus Services on behalf of Organisations and Agencies throughout Kerry (e.g. HSE, Day Care Centres, Community Hospital, Community Childcare Centres)
Once off Bus Services that we co-ordinate for a range of Community Organisations and Groups to attend events (e.g. KDYS, KETB, Older Peoples Network, Rural Mens Initiative)
Social Car initiative – currently in pilot phase for Ard Curam Day Care Centre Listowel, Baile Mhuire Day Care Centre Tralee & Kerry Social Farming .
Once off Bus Services that support transport to Social Inclusion Activities
Please ring Local Link Kerry on 066 7147002 / Lo Call 1890 528 528 for queries on existing bus services or if you can identify the need for a transport service in your area.
Local Link Kerry work with Communities, Agencies and Local Authority in identifying unresolved transport needs in Co. Kerry.
Mission Statement:
Local Link Kerry's mission is to provide and promote community led integrated, inclusive, accessible and affordable public transport that links all people to services and facilities and to influence transport policy at a local, regional and national level.