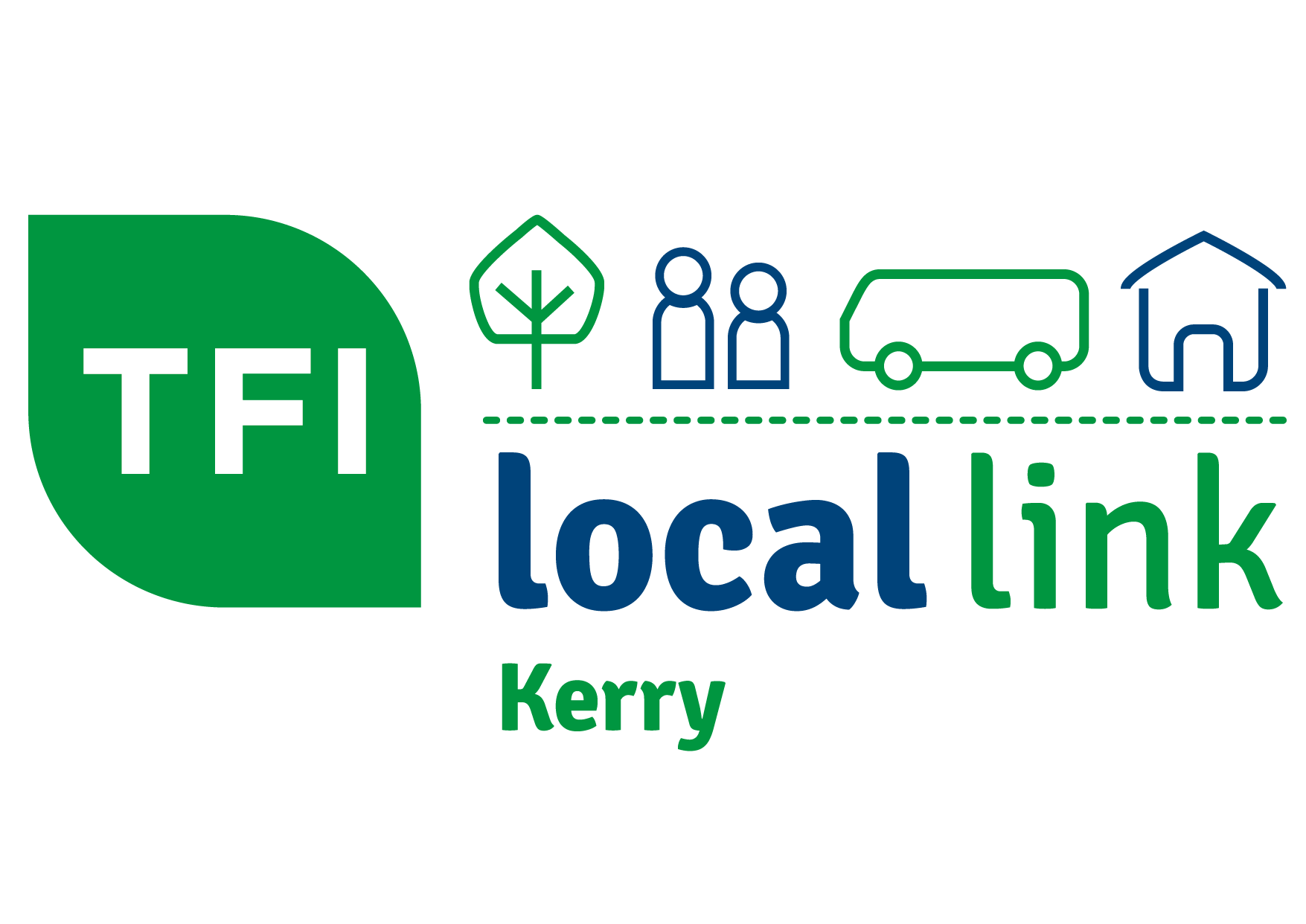 Kerry Community Transport CLG t/a Local Link Kerry has a vacancy for a Senior Financial Administrator.
Part time 24 hours per week, Fixed Term Contract to 31.03.2024
Kerry Community Transport CLG, t/a TFI Local Link Kerry, is one of 15 Transport Co-Ordination Units (TCU) which are funded by the Department of Transport and managed by the National Transport Authority (NTA) under the Rural Transport Programme (RTP). Rural Transport Programme funding ensures the delivery of local transport options in rural areas. Currently TFI Local Link Kerry is working towards the implementation of the Connecting Ireland Rural Mobility Plan for the region.
Kerry Community Transport CLG is a not-for-profit organisation with charitable status.
TFI Local Link Kerry, have a vacancy for part-time position of Senior Financial Administrator. Initially, this position will be offered on a Fixed Term Contract to 31.03.2024 for 24 hours per week. Salary will be offered commensurate with skills and experience.
The Senior Financial Administrator will report to the General Manager, and will liaise, when necessary, with the Chairperson, Board and appointed Company Auditors.
Key Duties:
The preparation of Annual Budgets along with the compilation of all financial accounting records including Monthly, Quarterly and Annual Returns.

General Accounting duties such as monthly bank reconciliations, creditor and debtor statements, bank receipts and lodgements.

Process payments of all invoices and ensure a proper audit trail exists from requisition to payment including procurement.

Manage Payroll, Banking on Line & Revenue systems.

Monitor expenditure and provide regular budgetary statements as required.

Preparation of reports for the Board of Directors and Audit & Finance sub-committee.

Preparation of any records required for audit purpose either internal or external.

Undertaking of any internal audit functions required to monitor and ensure good governance.

Work closely with Company Auditors to ensure timely completion of End of Year Accounts.

Monitoring of Fare Income & reconciliations to coincide with Fare Recording Systems provided by the National Transport Authority

Work closely with Finance Department of National Transport Authority to ensure compliance in relation to Grant Aid Agreement Funding.

Maintain all necessary accounting books and records, including cheque journal, Cash Receipt Book and Fixed Asset Register.

Preparation and completion of payroll requirements on a fortnightly basis along with associated returns.

Preparing Annual Budget / Programme of Activities (POA) and assisting Management in presenting same.

Ensure necessary returns are completed on time and presented for sign off in cohesive and clear manner to Board of Directors and Audit & Finance Sub – Committee.

Working with Management to forecast, monitor and control all income and expenditure.

Establish and implement an annual work plan to ensure all targets and deadlines are met.

Working with Management / Board / Sub-Committees to ensure that appropriate policies are devised, implemented and updated in relation to all financial procedures and to support proper Governance in relation all company financial activities.

Prepare and manage Payment Schedules for all suppliers and contractors, including tax clearance requirements.
Minimum Eligibility Requirements:
Part qualified accountant or qualified account technician, with over 5 years financial administrative experience in a similar role or environment.

Certified MS Skills to include Excel and Word.

Payroll qualification

Proven organisational and time management skills.

Evidence of a high level of both Communication and Interpersonal skills.
Desirable Eligibility Requirements:
Related experience pertaining to the administration of public funding.

Experience in leading and managing effective administration teams, whilst possessing the ability to work effectively as part of such teams.

Knowledge of Sage Accounting and Payroll Software.

Knowledge / awareness of SORP Requirements.

Knowledge of the issues, developments and current thinking on good practice relating to the delivery of public transport in rural areas
The successful candidate will hold the following:
Demonstrate the ability to work as part of a close-knit team while working on their own initiative to complete responsibilities associated with the role.
Training:
There will be elements of this role that will require training specific to the nature of the transport industry. This will be organised by the company on an ongoing basis
Application Requirement:
Please send Cover Letter outlining how your qualifications, skills and experience fit the role and a Curriculum Vitae to jobs@locallinkkerry.ie (Subject ref: Senior Financial Administrator) or by post to; General Manager, TFI Local Link Kerry, Island Point, Tralee Road Industrial Estate, Castleisland, Co Kerry V92 E894
Closing Date for receipt of application is Friday 14th April 2023. Interviews will be held week ended 21st April 2023.
      Kerry Community Transport CLG t/a Local Link Kerry is an Equal Opportunities Employer.