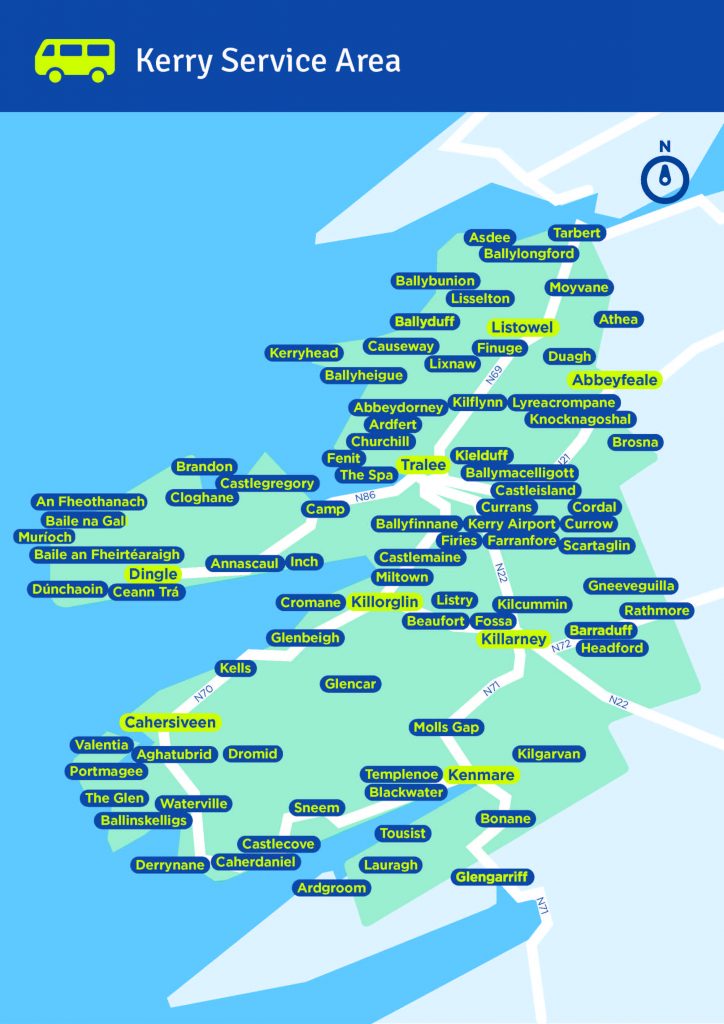 Local Link Kerry operate Bus Services in the towns and villages listed above
               Except An Fheothanach, Baile na Gal and Murioch – these are a work in progress. 
Local Link Kerry operate the following type of Bus Services;
These are services that have a start and end time but they route may vary according to passenger bookings. Many of these services pick passengers up from their homes, offering a door to door service. These services generally operate 1, 2 or 3 days each week and booking is required so the bus can deviate to collect you and that your seat is guaranteed. 
RRS – Regular Rural Services 
These operate to a set timetable multiple times a day and can operate up to 5 or 7 days each week and do not require pre- booking if you are getting on a bus stop. Route 285, 287a & 287b can operate some door to door pick ups  within their schedules. Ring us for full details. 
Local Link Kerry the following Regular Rural Services; (click on the service name for full timetable) 
Evening Time Bus Services  
Local Link Kerry have the following evening time bus services operating (click on the service name for full timetable)